Works
"Suzume no Tojimari (working title)" Gets a New Poster, Theatrical Release Date, and Special Movie!
A new poster has been released featuring the main character, Suzume, for the first time.
The theatrical release date has also been set for 11 November, 2022 in JAPAN!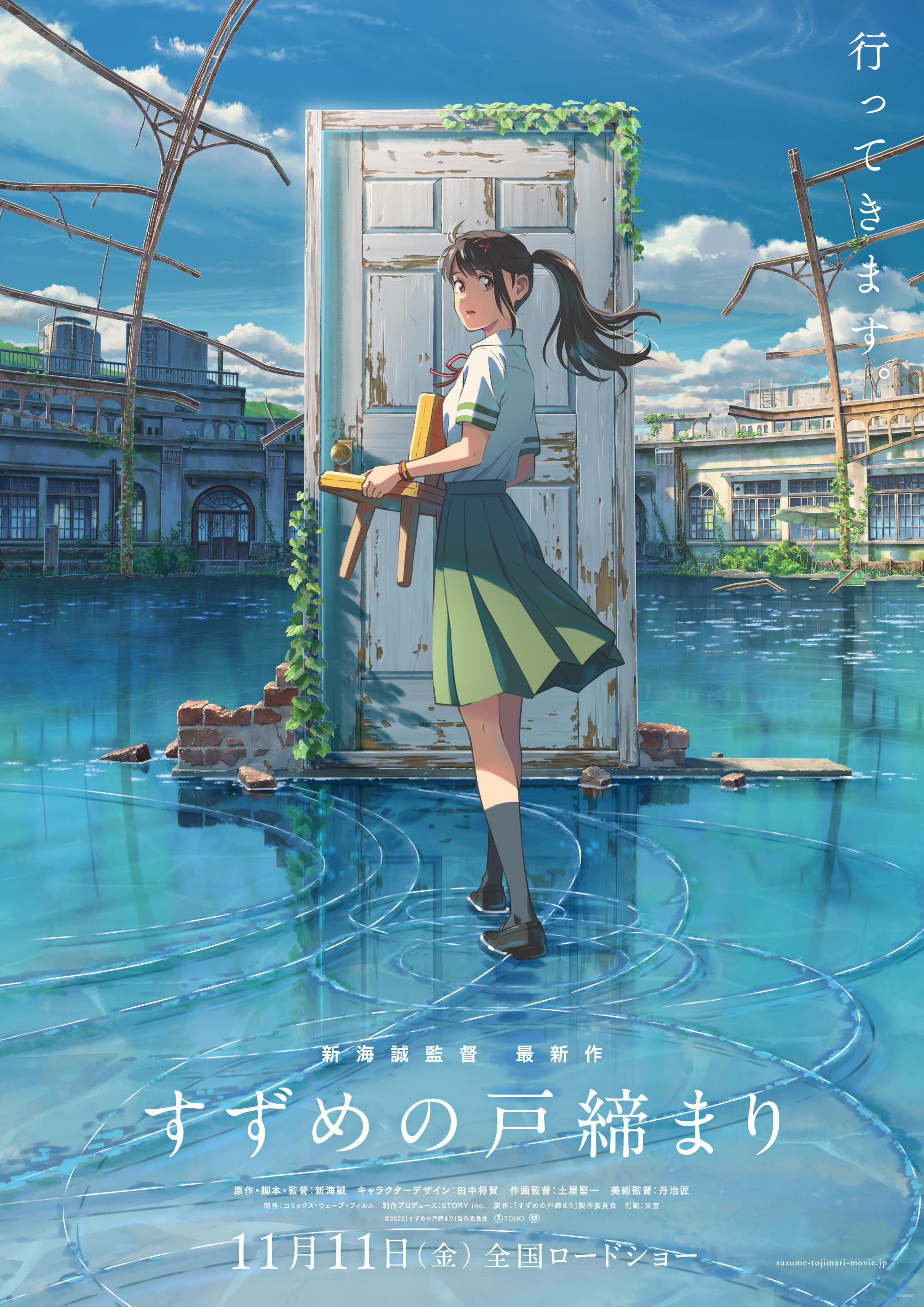 Additionally, a special movie is available!

For more information, please check official website.